Go behind the scenes with SLCU researcher Dr Annalisa Rizza to find out about her work.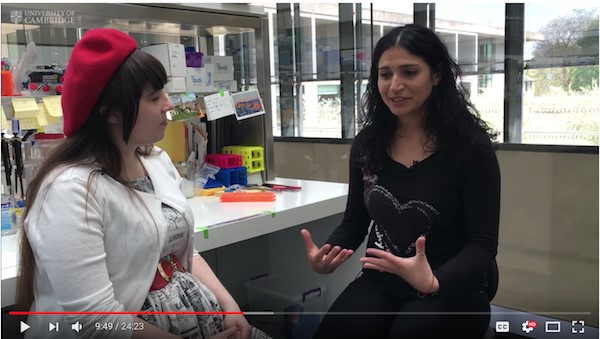 Inside Cambridge is a new video series produced by the University of Cambridge on life at the University.
Go behind the scenes in this episode with two University of Cambridge researchers. What are they researching? How do they do it? What are their laboratories like? Meet Dr Rahia Mashoodh (Zoology) to find out about her work with beetles. Then take a guided tour of the Sainsbury Laboratory with plant scientist Dr Annalisa Rizza.
Dr Rizza discusses some of the key processes of her research - from the lab bench, to microscopy and then to the analysis of the results. Watch the video below or on YouTube (Annalisa's section starts at 9 minutes in) and read about Annalisa's research in Nature Plants.