Seeds, Bees and Pollen was the theme at this year's hands-on exhibition run jointly by the Sainsbury Laboratory Cambridge University (SLCU) and Cambridge University Botanic Garden (CUBG) at Big Biology Day.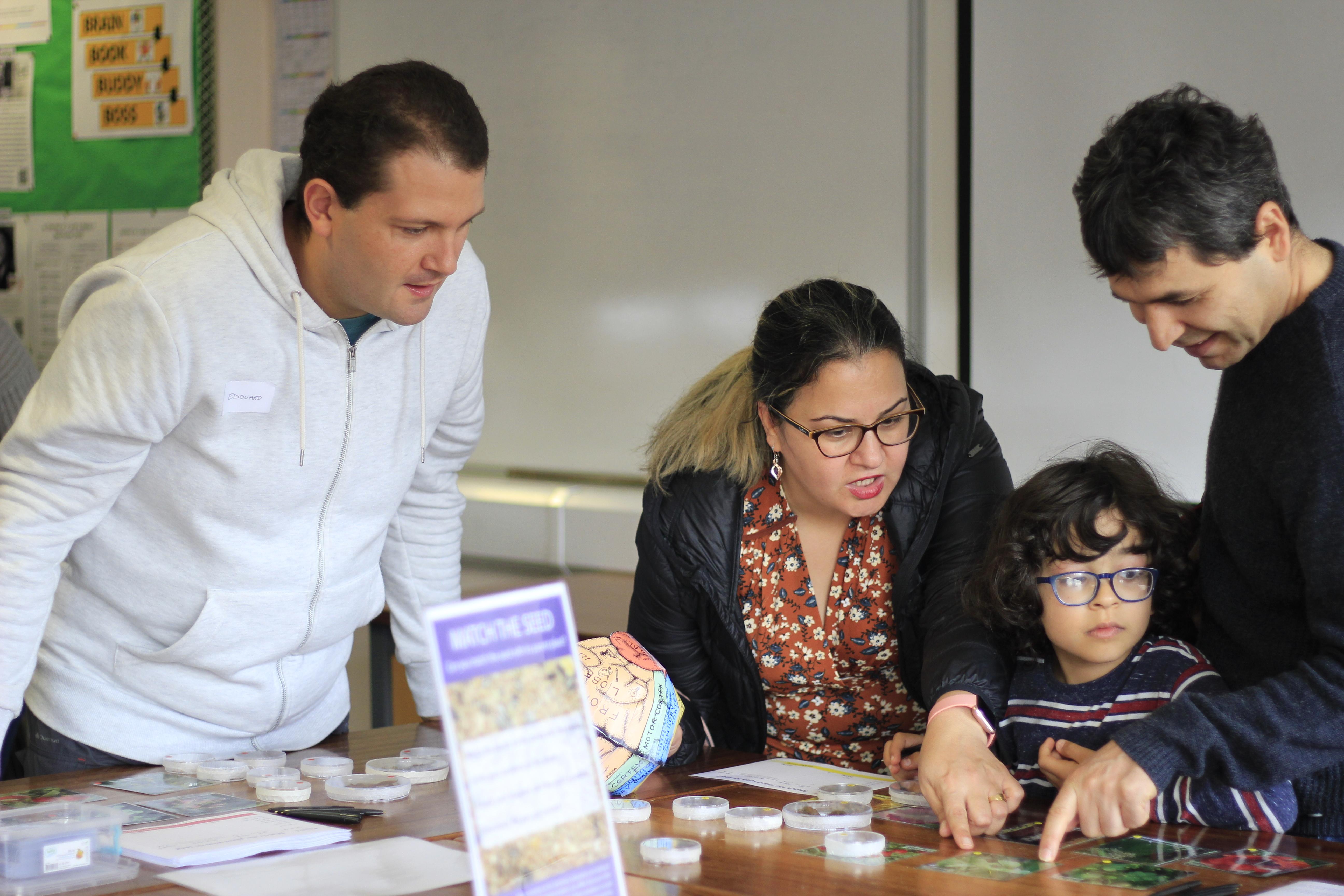 People from all ages explored the many special mechanisms that plants have evolved to attract different pollinators and disperse their seeds through games at the Hills Road Sixth Form College venue on Saturday 5th October 2019.
A new card game called Pollinator Blitz, designed and created by SLCU plant scientists Pamela Ribone and Stefano Gatti, was also launched at Big Biology Day.
Players must correctly match plants with their pollinators - and do so quicker than their competitors in order to win the card. The winner of the game is the person who has correctly matched the most plants with their pollinators.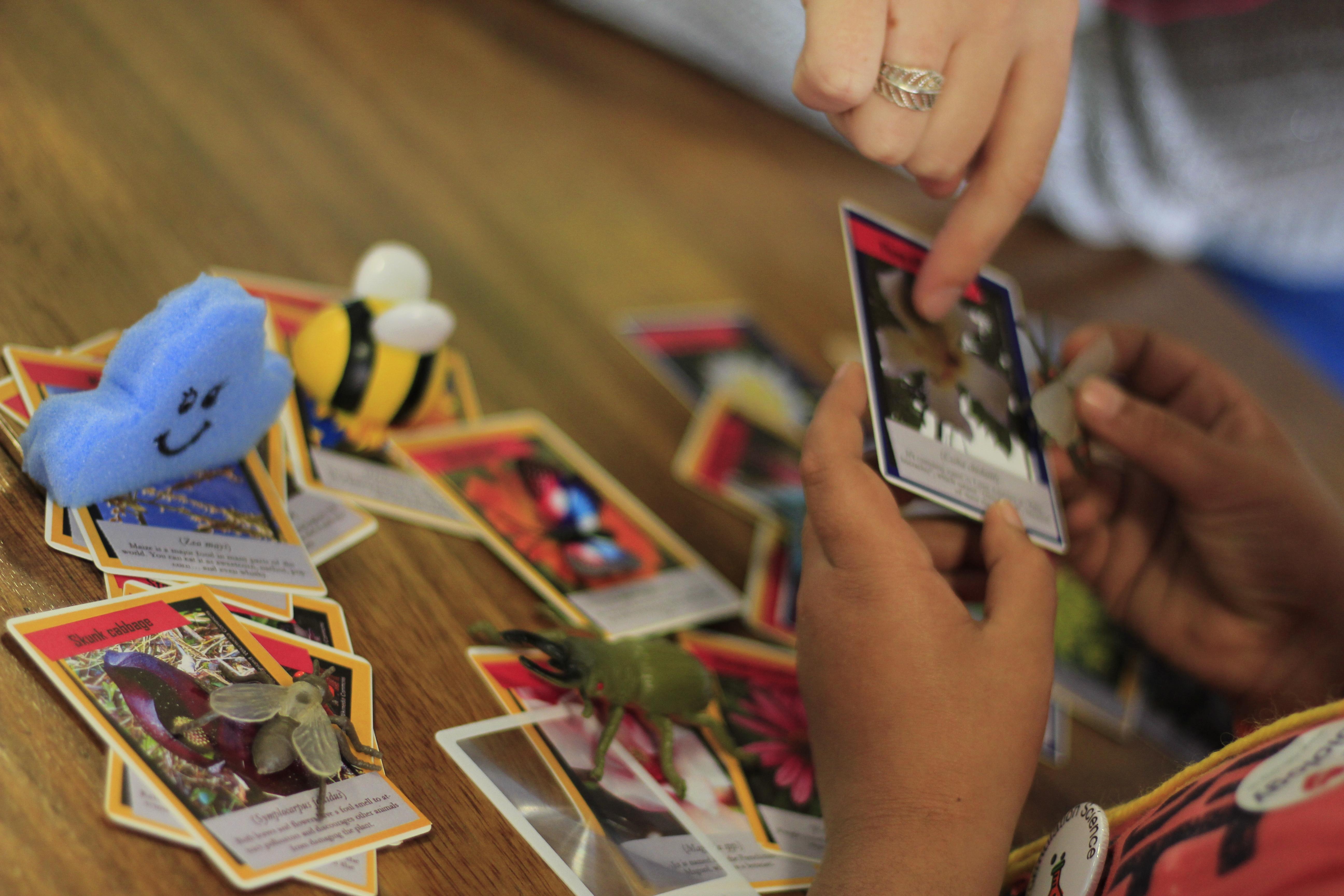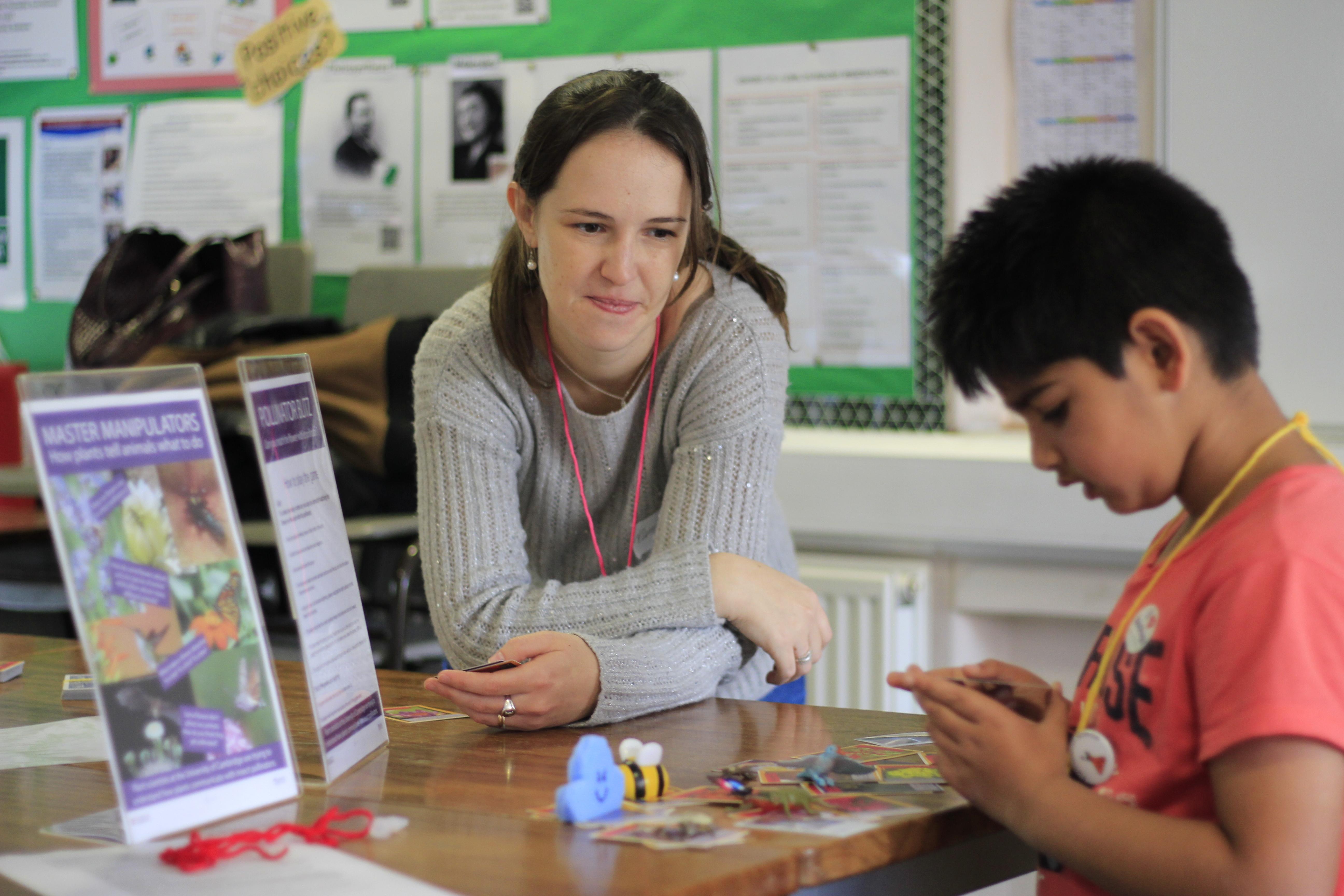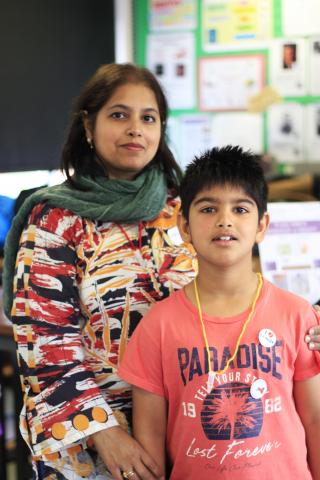 Other games, involved matching the seed with the parent plant and grouping common fruit and vegetables into their families.
Visitors also got to take home their own mini-hydroponics science experiment to compare the differences between monocot and dicot seeds when they germinate.
Now in its eighth year, Big Biology Day Big is a one-day science festival, bringing together a variety of biological organisations under one roof to celebrate the life sciences by engaging the general public with an array of hands-on activities, displays and talks.
The Royal Society of Biology East Anglia branch devised and ran the first ever Big Biology Day, and they have evolved to be bigger and better every year. These are becoming a more and more popular option for those wanting to get involved in outreach as an opportunity to share their passion for biology and the natural world, regardless of scientific background.
Photos by Nataliia Kuksa.