Professor Dame Ottoline Leyser DBE FRS, Director of the Sainsbury Laboratory at the University of Cambridge, has been appointed the new Chief Executive Officer of UK Research and Innovation (UKRI), the national funding agency investing in science and research in the UK.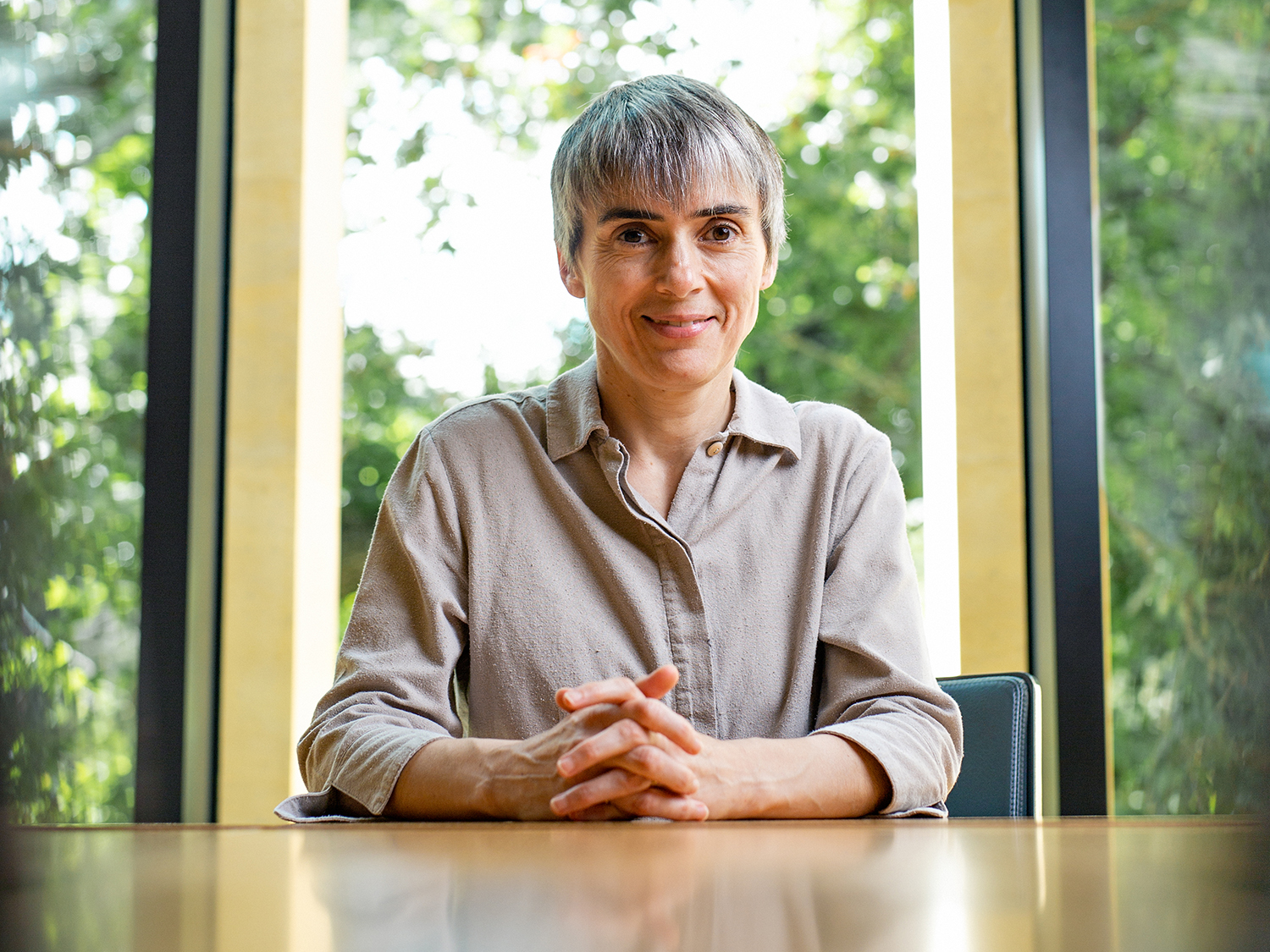 Professor Leyser has a long-term interest in inclusiveness and engagement in science and has driven many initiatives to support an open and collaborative research culture that delivers high-quality research that is both valuable and valued. This includes ongoing work to improve research culture. She has for a long time been actively engaged in science policy, currently chairing the Royal Society's Science Policy Expert Advisory Committee and serving on the Prime Minister's Council for Science and Technology.
Integral in the establishment of the Sainsbury Laboratory (SLCU) as Associate Director when the Laboratory opened in 2011 and as Director since 2013, Professor Leyser has built a supportive work environment where open thinking, high-quality science and exploration of ideas is the norm and where every person feels like they are making a valuable contribution. As Director, she has been committed to inclusive leadership and fostered an environment that embraces interdisciplinary collaboration, that welcomes challenge and debate, and encourages people to share ideas and take intellectual risks.
Her own research has resulted in major advances in our knowledge of plant development and includes pioneering work in studying hormonal control of shoot branching through interdisciplinary approaches. In 2017 Professor Leyser was appointed Dame Commander of the Order of the British Empire for services to plant science, science in society and equality and diversity in science. She has also been awarded the Society of Experimental Biology's President's Medal (2000), the Royal Society Rosalind Franklin Award (2007), the International Plant Growth Substance Association's Silver Medal (2010), the UK Genetics Society Medal (2016), the EMBO Women in Science Award (2017) and the 2020 Waddington Medal from the British Society for Developmental Biology.
Professor Leyser, who is also a Fellow of Clare College, said: "UKRI has a unique opportunity to make a profound contribution to tackling the many challenges facing the world.
"In my career, I have seen the power of genuinely collaborative cultures to catalyse the transformative thinking needed to create effective solutions.
"I look forward to working with the UKRI team to ensure that the UK's superb research and innovation system continues to work for everyone, by pioneering new partnerships, developing innovative funding models and strengthening international collaboration."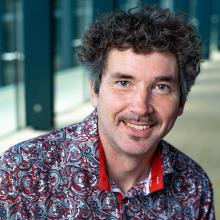 As SLCU Associate Director, Professor Henrik Jönsson will take over leadership of the Laboratory from the end of June. Professor Jönsson said: "We are delighted that Ottoline will become the new Chief Executive Officer of UKRI. This is a fantastic opportunity for her to make a significant contribution to the strategic direction of research in the UK to help drive forward a post-pandemic research strategy in the years ahead. Ottoline's values and ethos have inspired everyone within SLCU and she leaves a legacy of creative and productive interdisciplinary research that will continue on.
"I feel privileged to be part of SLCU since 2011 and to be taking on the new role. I look forward to working with the extraordinary skills and energy of everyone at SLCU to further our research excellence and collaborative environment."
Professor Stephen Toope, Vice-Chancellor at the University of Cambridge, said: "I warmly congratulate Ottoline on her appointment. She is an extremely well respected colleague and will make a very worthy successor to Sir Mark Walport. 
"The unprecedented challenges facing our society at present, in particular the coronavirus pandemic and climate crisis, demonstrate why investment in research and innovation has never been more important. With her passion for research, understanding of the sector and willingness to engage with government, Ottoline will be in a strong position to steer UKRI at this crucial time."
Lord Grabiner QC, Master of Clare College, added: "On behalf of the Fellows, staff and students of Clare College, Cambridge I am delighted to congratulate Professor Dame Ottoline Leyser on her appointment as CEO at UK RI. Ottoline is one of our most distinguished Fellows and is well equipped to meet the significant challenges she will be presented with."
Announcing her appointment, Business Secretary Alok Sharma from the Department for Business, Energy and Industrial Strategy, said: "Professor Leyser's appointment comes at a critical time for the UK. The coronavirus pandemic has shown the importance of science for our future and UKRI has a vital role to play in this.
"As the new Chief Executive, Professor Leyser will drive forward UKRI's mission to create the great British companies of the future and help keep the UK at the cutting edge of global research and development.
"I would like to thank Sir Mark Walport for his dedication to UKRI, leading its transformation programme and championing science, engineering and technology across the UK."
Science Minister Amanda Solloway said: "I am thrilled with the appointment of Professor Leyser and I look forward to working closely with her to drive forward our shared ambition to boost our world-leading research and development.
"Since its launch in 2018, UKRI has gone from strength to strength. Professor Leyser has already led a highly collaborative lab in her previous role which will be a great skill to bring to UKRI as it embarks on a new stage of exciting evolution."
Professor Leyser will take up her position on 29 June 2020, replacing Sir Mark Walport, who is standing down.