Make a Herbarium Specimen
Live Twitter broadcast
4pm (British Summer Time)
Friday 28 August 2020
Join Cambridge University Herbarium curator Dr Lauren Gardiner and Sainsbury Laboratory plant scientist May Yeo demonstrate how to make your own herbarium specimen.
How to join in 
We will live stream directly on Twitter and Periscope under our account @slcuplants.
You will be able to ask questions by clicking reply at the bottom of our live streaming tweet or via comments on Periscope.
What can I expect
Lauren and May will demonstrate how to prepare samples for making herbarium specimens and provide some insider tips on how to get great preservation results - and avoid your samples going mouldy!
This is a rare opportunity for a behind-the-scenes virtual visit to the Herbarium that houses an incredible collection of 1.1 million plant specimens, including priceless specimens collected by Charles Darwin on his Beagle voyage and many "type" specimens used to describe new species.
Follow @slcuplants. The broadcast will start at 16:00 BST #PlantTaskmaster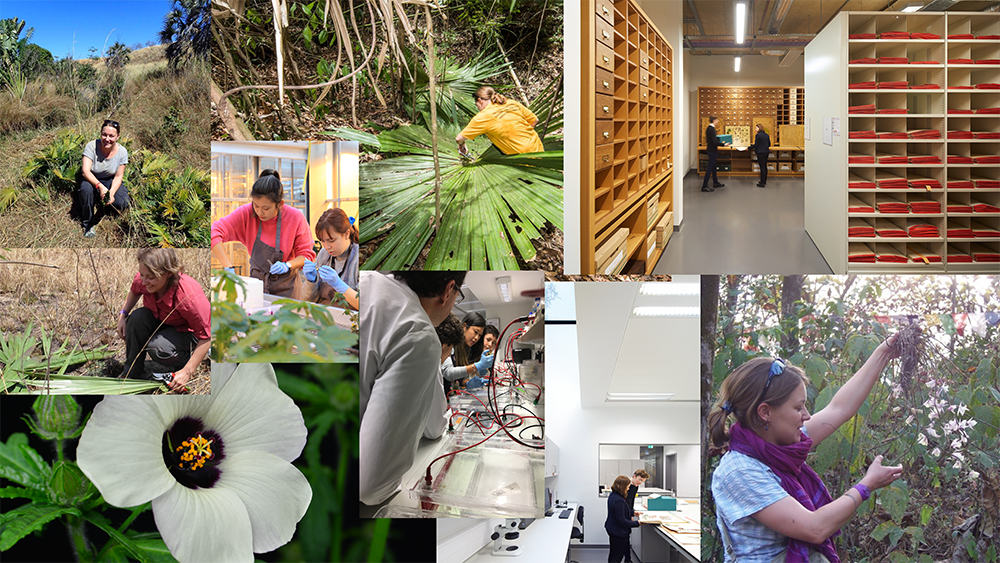 Background
You too can practice the skills it takes to be a great scientist - you don't even need a lab or test tube! A really important task botanists have performed for hundreds of years is making dried pressed 'herbarium specimens' of plants they find. From new species discovery to records of what is flowering at a particular time of year – these specimens can tell us a lot about the past, present and even future of our world! 
Task
Have a go at pressing a plant (or a bit of a plant – a flower will do!) so we can make them into herbarium specimens. Your plant can be from your garden, the pavement outside your home, your kitchen or windowsill, or even from a vase of flowers! Please do not take anything from the wild and be careful about spiky plants and plants that you might be sensitive to. A daisy in the lawn will be perfect! Think about how you are going to dry and flatten your plant, and not let it go mouldy. What information do you need to record when the plant is fresh because you might lose it in the dried specimen?

Take photos of your fresh and dried plants and share them with other PlantTaskmasters by posting on Twitter - remember to include @slcuplants and #PlantTaskmaster.
Join us in August 2020 for our interactive session when the Cambridge University Herbarium Curator, Lauren Gardiner, will tell us more about how to preserve your chosen plant, what details you need to record, and how similar specimens held in fabulous collections all over the world are used to study a wide range of fascinating and sometimes surprising topics! Check @slcuplants account for updates on the date of the session.