PlantTaskmaster is inspired by the popular Taskmaster game show — with plants as the stars.
Discover some of the fascinating science happening in your home and local neighbourhood by joining our scientists each week to complete a fun plant-based task.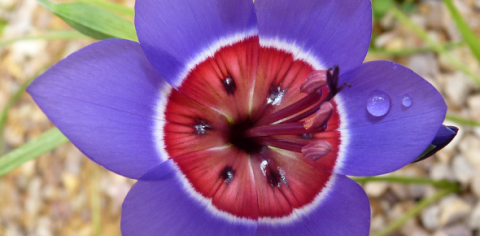 We think that plants are AMAZING!
Plants can live up to several thousand years, produce many of our medicines, grow a new limb if it gets chopped off, clone themselves, make oxygen, survive in places no animal could survive and manipulate animal behaviour.
But there are still many things we don't yet know about them. And that's why we study plants at the Sainsbury Laboratory. 
What is PlantTaskMaster?
We would like you to join us in exploring the amazing world of plants that you can find in your home, garden, local park, nearby streets and even in cracks in pavements.
There are two parts to the PlantTaskMaster challenge:
1. Join a challenge
Each Monday we will set a new task and post to this page and on Twitter with the hashtag #PlantTaskmaster.
You can join a challenge at any time and do not have to complete every week's task.
A new task will be posted by 3pm (BST) every Monday.
Share your results on Twitter and include @slcuplants and #PlantTaskmaster in your post.
2. Chat with a scientist about your findings
Join our #PlantTaskmaster online chats with our scientists where you can talk about and share your experience of the previous week's task.
Click on the links below to join in the fun.
Best of luck!