UK Plant Biomechanics Day 2024
A new plant biomechanics community for the UK
From mechano-cell and developmental biology to structural functions and food materials research, the UK has a good critical mass of researchers studying plant biomechanics.
Plant biomechanics requires collaboration between an increasing diversity of disciplines (plant biology, physics, mathematics,  biochemistry, modelling, materials, engineering and technology, to name just a few). This multidisciplinary approach provides new perspectives and approaches to generate cutting-edge research for deciphering plant structure and function.
By bringing together the UK plant biomechanics community, we can benefit from sharing knowledge, equipment, methodologies and resources, and foster new research collaborations!
Join our network
Our aim is to create connections between plant mechanics-inclined researchers working in the UK to build a dynamic and supportive research community - The UK Plant Biomechanics Network.
All researchers at any career stage, are invited to join. We are particularly keen to give early career researchers the opportunity to meet with like-minded people and to gain access to support and guidance from experienced researchers.
Participation is not limited to the UK; researchers from other countries are welcome to join the network. However, we will likely organise future in-person events in UK cities, assuming participants are travelling domestically.
Everyone who registers for the launch event will be automatically added to the network group.
Network launch
We have not come together (especially in person) as a biomech community for a long time. 
Let's connect and reconnect in a one-day event to launch the new academic network!
Nothing beats meeting in person for networking! So, we have organised a one-day symposium full of interactive opportunities to be held in Cambridge on 18 April 2024.
The day will provide a forum to exchange ideas, discuss research problems and solutions, make new connections and highlight the work of early career researchers (ECR). We hope the event will enable participants to get to know other researchers across the UK, hear about current research projects, and talk about future collaborations.
This is a day-time in-person only event. Participants to organise their own travel and accommodation.
Format of the day
The day will run 10.30am-4.30pm, with arrivals from 10am and an optional social networking drinks/snacks and informal tours from 4.30pm onwards.
Venue: Sainsbury Laboratory Cambridge University (SLCU), 47 Bateman St, Cambridge CB2 1LR
What to expect: Flash Talk group introductions, ECR presentations, poster sessions, good food and coffee!
Preliminary Program
10:00-10:30 Arrivals and Coffee
10:30-10:40 Welcome
10:40-11:05 Invited Speaker 
11:05-11:30 2nd Invited Speaker
11:30-12:00 Flash Talks (PIs introduce their Groups)**
12:00-13:30 Lunch & Poster Session 1
13:30-14:30 Short Talks 1 (Early Career Researchers)*
14:30-15:30 Coffee Break & Poster Session 2
15:30-16:20 Short Talks 2 (Early Career Researchers)*
16:20-16:30 Closing Remarks
16:30-18:00 Social Drinks/Snacks & Informal Tours
*ECR talks will be selected from abstracts. 
**PIs will be invited to give a flash talk to introduce their group.
About the Organisers

Sainsbury Laboratory Cambridge University (SLCU)
The Robinson Group uses a combination of novel biophysical tools, genetic manipulation and mathematical modelling to investigate how plant development (cell division and cell expansion) is controlled.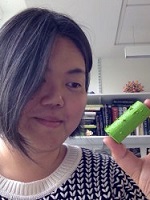 Imperial College London
Naomi leads the Biological Form and Function Lab, which studies the design principles of plant structures and their physical functions. They take learn-by-building approaches to modulate plant development, using biomimetic fabrication and synthetic biological engineering, to identify the key evolutionary innovations for plant survival and fitness in changing environments.
Biological Form+Function Lab website
Sainsbury Laboratory Cambridge University (SLCU)
Leo is a postdoc in Sarah Robinson's Group, he uses live imaging, and molecular and biophysical tools to investigate the intertwined relationships between cell division, cell growth, and tissue mechanics during plant morphogenesis."
Register to present and attend
Register here to present and/or attend. Registrations close 18 December 2023.
We will prioritise early career researchers for Short Talks and Posters. Please upload an abstract when registering to give a Short Talk or Poster.
Download the Abstract Template and follow the formatting and 250 word limit.
Registration Deadline
Registrations Close: 18 December 2023
Key Dates
Registrations Close: 18 December 2023
Talk & Poster Acceptance Notifications: 18 January 2024
Registration Fee Waiver Notifications: 18 January 2024
Registration Payments Deadline: 18 February 2024
Poster and Short Talk Abstract submissions
The focus for the Day is Short Talks and Posters presentations from early career researchers. If you know of any people you think would be interested in presenting a short talk and/or poster, please share this website with them.
Options for participating 
You must submit a 250-word maximum abstract if you wish to be considered for presenting a short talk or poster. 
Short Talk: 8-minute live talk plus 2 minutes for questions
Poster: Live poster presentation 
Important points for submitting an abstract: 
Download the Abstract Template and follow the formatting and 250 word limit. 
Name your abstract file as your full name as used when publishing scientific papers. 
Abstracts may not be edited/updated after they are submitted. 
Your abstract should be submitted in English. 
Please only submit one abstract. 
The submitting author will receive all correspondence about the abstract so we advise that the presenting author is the person who submits the abstract. 
Submission of an abstract acknowledges your acceptance for the abstract to be published in the UK Plant Biomechanics Day 2024 Programme. 
The presenting author must ensure that all co-authors have approved the abstract content and to its submission to be presented. 
Confirmation of abstract submission 
Your abstract is not successfully submitted until you receive a confirmation email after clicking the final submit button. If you do not receive a confirmation email, please contact us at events@slcu.cam.ac.uk. 
Notification that your abstract has been accepted 
Each abstract will be reviewed by the organising committee. Notification of acceptance or rejection of submitted abstracts will be sent to applicants via email by 18 January 2024. Full instructions concerning talk and poster presentations will be sent to presenters.
Instructions for Poster Presenters
Thank you for participating in the UK Plant Biomechanics Day 2024 Poster Sessions and sharing your research with the plant biomech community.
Poster Tips
Please ensure you have the consent of all contributors to your poster to share the information on it and that you have appropriate copyright permissions in place. 
Your poster should be portrait orientation and B1 size (707 x 1000mm / 27.83 x 39.37 inches). We will provide poster boards and velcro dots for your use. 
Here are some suggestions for creating accessible, engaging posters: 
Flash Talks
Group Leaders (PIs) who have registered to attend will be invited to give a Flash Talk to introduce their group and provide an overview of their research areas.
Flash Talk Time
3 minutes with 2 slides
The Venue
Sainsbury Laboratory
University of Cambridge
47 Bateman St, Cambridge CB2 1LR
The Sainsbury Laboratory building
Step-free access to building and to all venue spaces (fully wheelchair accessible)
Accessible gender-neutral self-contained toilets
Prayer/Reflection Room
Family Room
Lactation Room
Auditorium
Step-free access
Audio induction loop
Transport
Train: The Camnbridge Rail Station is 0.5 miles from the Sainsbury Laboratory along a relatively level sealed pathway.

Parking: There is no car parking available at SLCU other than two spaces reserved for those who require disabled access. If you need to park in the area, full-day pay and display parking is available at the Cambridge Rail Station (0.7 miles) and Trumpington Road (0.3 miles), which are both reached via a relatively level sealed pathway.

Bicycle facilities: Bicycle parking is available in stands on-site.
Internet access
Free wifi access is available onsite and throughout most of Cambridge city via Eduroam or as a UniOfCam-Guest. You can connect to UniOfCam-Guest by registering by email or through your Amazon, Facebook, Github or LinkedIn account.
On-site facilities for children and carers
We have a number of onsite facilities and resources to support attendees and their families. While we are not able to provide on-site childcare, we have a dedicated family room and private lactation room with refrigerator for milk storage - both accessible at any time and located very close to the auditorium. We also provide a number of baby/toddler furniture items, such as highchairs, toilet seat and changing table.
Please contact events@slcu.cam.ac.uk if you have any questions or suggestions for ways that we can support you during the event. 
Junior Delegates
Children will be issued with a Junior Delegate pack including a name badge (first name only, with emergency contact details on the back) and some activities that they might enjoy. Children must be accompanied by a parent or carer at all times.
Family Room (Darwin Room)
A multi-use room will be a dedicated space for families to use during the day. This room has soft lounges, table and chairs, soft floor coverings and is a suitable space for carers to use when supervising young children or for childminders/partners/carers to use while the event is in progress. 
There are also baby changing facilities, toddler toilet seat and highchairs available on site.
Lactation
Breastfeeding is welcome in all public areas of the building. We also provide a private room for nursing and pumping with a separate fridge for milk storage. 
Access to the Botanic Garden
The Lab is surrounded by the Cambridge University Botanic Garden, a traffic free area with a café. Please contact the conference organisers so we can arrange for free access to the Garden for your partner/childminder during the conference.
Suggested activities for children
We are gathering ideas and suggestions from local families and will list nearby parks, activities and child friendly cafes and restaurants on this page closer to the date of the conference. 
Local Attractions
Please find below links to a number of family-friendly attractions within walking distance of the symposium or accessible by public transport.
University of Cambridge Museums and Botanic Garden
Cherry Hinton Hall Park (duck ponds)
Nene Valley Railway (home to Thomas)
Sheep's Green (play park)
Accommodation in Cambridge
In Cambridge there are multiple options for accommodation including hotels, bed and breakfasts, guesthouses, college rooms, and serviced apartments. The UK Plant Biomechanics Day will be held during the University of Cambridge Term break and so College may have single student rooms available. To find suitable accommodation, we recommend checking the following hotels and websites:
Getting to Cambridge
Train
The city of Cambridge is easily accessible by train, with the primary station located about a mile from the city centre, which takes approximately 20 minutes on foot. The Sainsbury Laboratory is located only 1 km, or 0.6 of a mile, from Cambridge Station.
For train schedules and ticket reservations, visit National Rail Enquiries or Trainline.
Driving 
There is no car parking available at SLCU other than two spaces reserved for those who require disabled access. If you are planning to drive to Cambridge, we recommend you either book accommodation that includes parking or use the Park & Ride scheme. If you need to park in the area, full-day pay and display parking is available at the Cambridge Rail Station and Trumpington Road (0.3 miles). For more information, please visit www.cambridge.gov.uk/parking.
Bus
Local bus services usually run to/from Cambridge bus station in Drummer Street, and/or the adjacent Emmanuel Street and St Andrew's Street. There are frequent buses from the railway station to the city centre.
The 'U' Universal bus service bus service runs from Eddington, next to the Madingley Road Park and Ride site, through to our Biomedical Campus from Monday to Saturday, and from Eddington to Cambridge Railway Station on Sundays.
Registration Fees
Registration Fee: £40
This will cover the catering and waivers for some participants. Any leftovers will be transferred to future networking events. There is a need-based waiver option on the registration form.
Please pay by 18 February 2024.
**UNIVERSITY OF CAMBRIDGE STAFF & STUDENTS - Please do NOT make payment. University of Cambridge staff and students will be charged through internal finance processes**