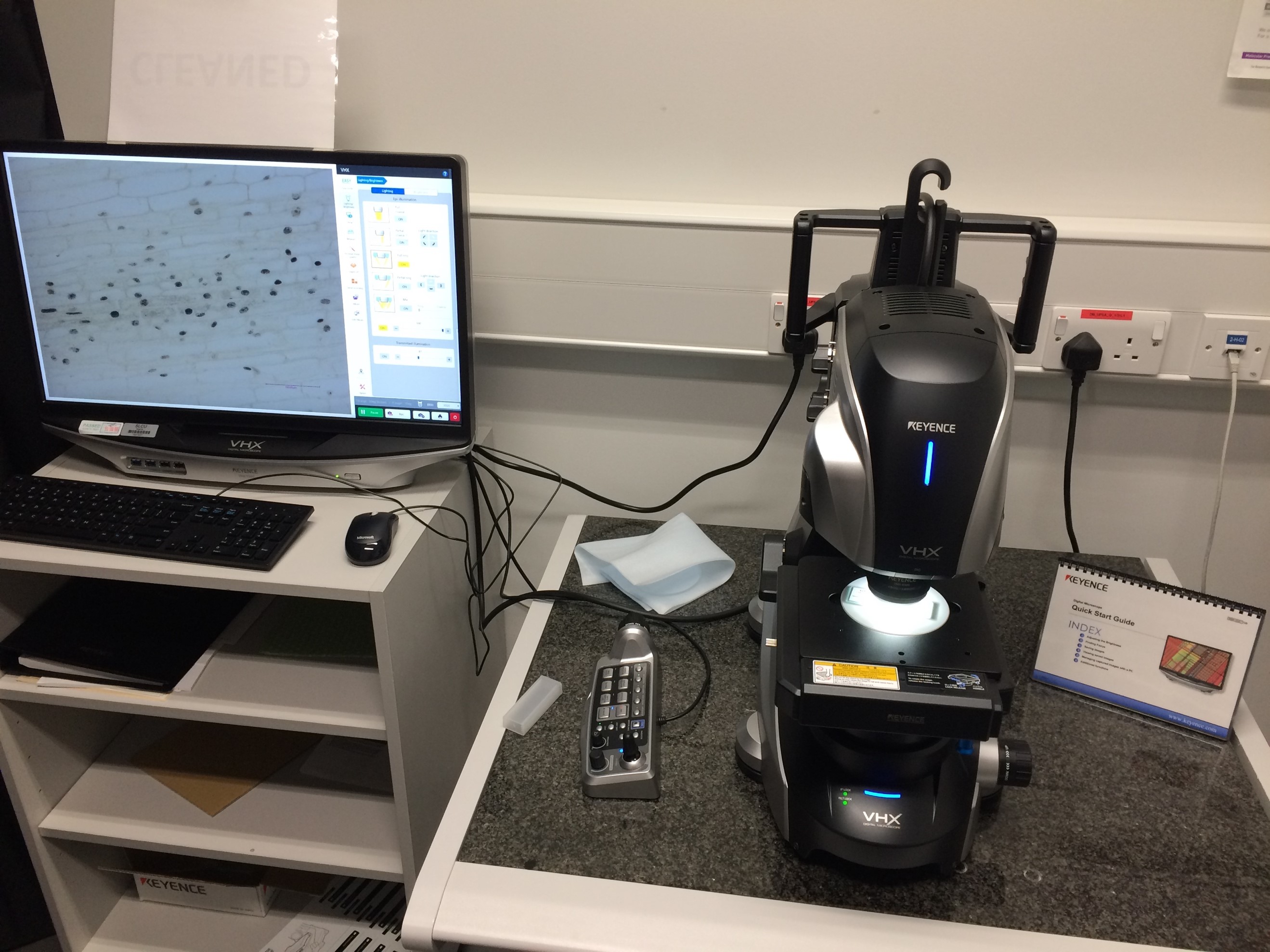 High resolution surface imaging
The Keyence VHX 7000 allows for rapid wide-area scanning of all surfaces to give high resolution in-focus images at 4K ultra-HD resolution.
The integrated head allows for low to high mag imaging without manual change of objectives. Improved lighting modes with less glare permits imaging of shiny and reflective specimens"


Additional features
Magnification range 20x to 6000x with automated selection of objectives via the motorized turret.
3D measurements.