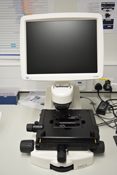 Life Technologies EVOS FL is particularly good for total beginners to microscopy. It uses light cubes that cover a wide range of applications.  It provides quick, high quality images. There are no eyepieces, instead an easy to use interface enables the user to take quick snapshots through to time-lapse imaging using the in-built monochrome camera. Fluorescence illumination is provided by LEDs within specific light cubes for imaging a variety of fluorescent proteins and dyes.
Light cubes available for:
DAPI, CFP, YFP, FRET, GFP, RFP, TexasRed, Brightfield
Objectives:
1.25x, 4x, 10x, 20x, 40x.
100x (oil immersion).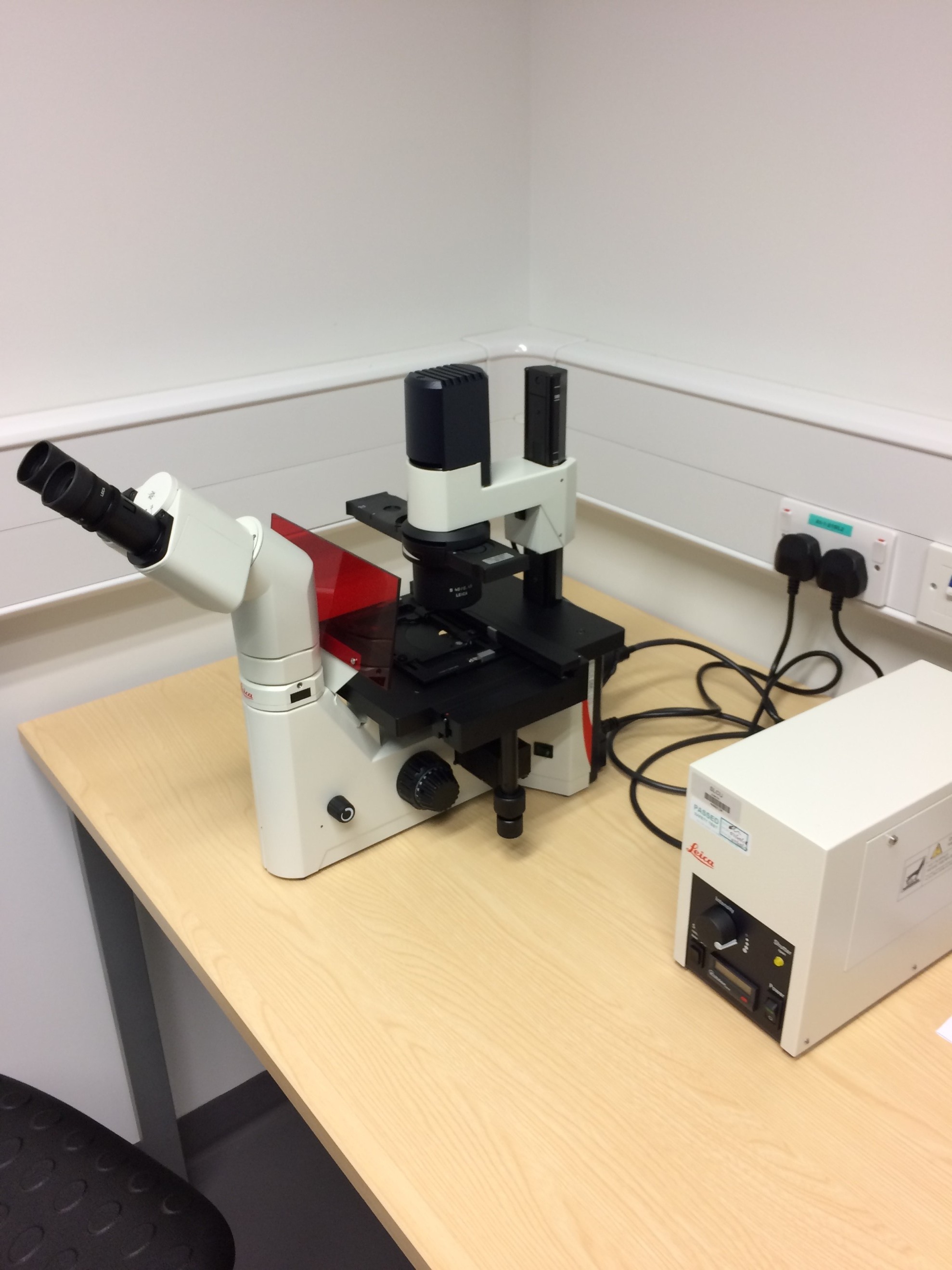 Inverted Fluorescence Microscope (Leica DM IL LED)
Inverted fluorescence microscope best used for screening.
Filters: 
DAPI, GFP, RFP and brightfield
Objectives:  
5x, 10x, 20x, 40x (all dry)
Phase contrast (with 40x objective only)